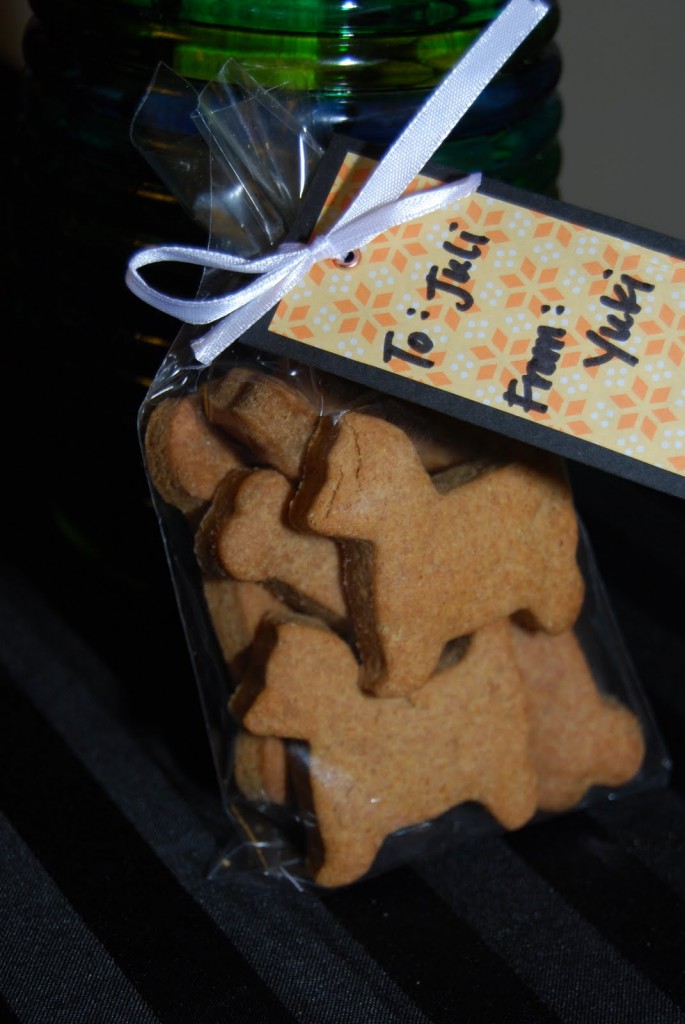 Yuki is!  He is so spoiled, but to spoil him even more I baked home made peanut butter dog treats for him this weekend.  Recipe was adapted from Brown Eyed Baker and was super simple.
PEANUT BUTTER DOG TREATS
2 cups whole wheat flour
1 Tbsp baking powder
1 cup peanut butter
1 cup 1% milk – we used lactose free.
Mix the dry ingredients together.  Mix the peanut butter with the milk.  Add wet to dry.   Knead, roll out to 1/4 inch, cut and bake for 20 min at 375 degrees.  I used three different size bone cookie cutters and a cute little doggie one.
Yuki was following me around the whole time I was baking.  He must love me… or I smelled like delicious peanut butter!
The ultimate test:  Does Yuki like them???  We gave him one and made him "wait" like we always do.  Look at the concentration on his face as he stares down his treat without stealing it.
Looks like the treats got Yuki's approval.  Munch munch munch.
All gone!
Yuki liked them so much we decided to send some to his puppy friend in Chicago, Juli.  Hopefully she enjoys them too!