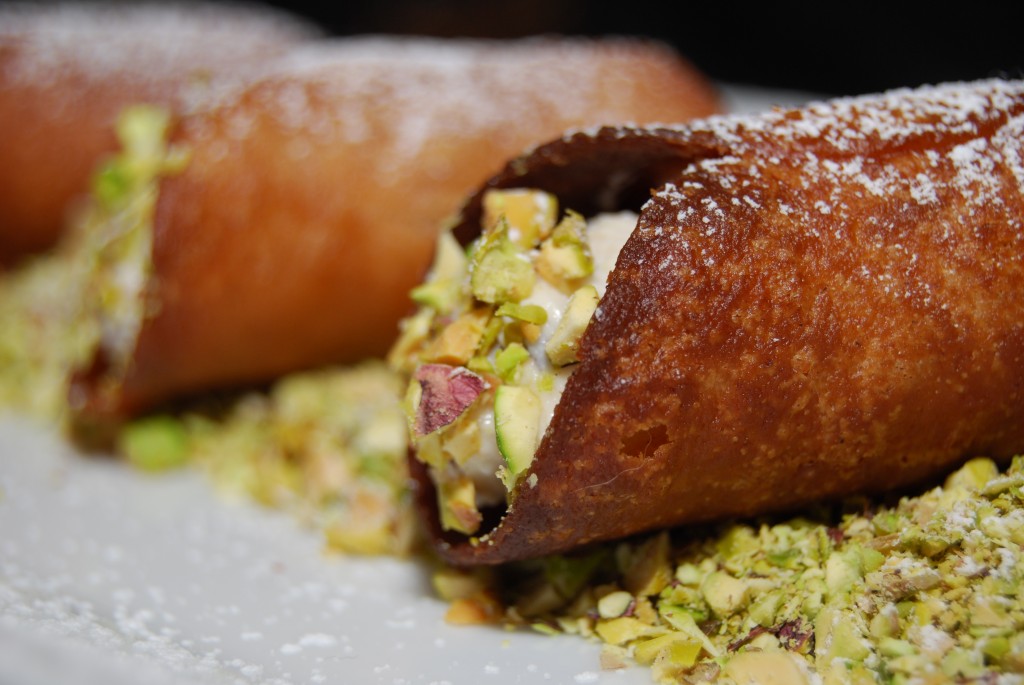 Introducing our first challenge as Daring Bakers!
The November 2009 Daring Bakers Challenge was chosen and hosted by Lisa Michele of Parsley, Sage, Desserts and Line Drives. She chose the Italian Pastry, Cannolo (Cannoli is plural), using the cookbooks Lidia's Italian-American Kitchen by Lidia Matticchio Bastianich and The Sopranos Family Cookbook by Allen Rucker; recipes by Michelle Scicolone, as ingredient/direction guides. She added her own modifications/changes, so the recipe is not 100% verbatim from either book.
We ended up waiting until the last minute for this challenge.  Big mistake.  First, finding cannoli forms posed a problem.  Apparently they were nowhere to be found in Ithaca during the past week.  So Steve and I went to Home Depot to fashion some of our own.  Which led to the second lesson of this challenge… we are not that great at sawing (its been 10 years since the last time?).  Which led to the third lesson… always have the woman ask for help with cutting something down to size.  Sad but true.  We ended up with 7 wooden dowels pieces as forms (there should have been 8…. but apparently we aren't great with a ruler either).
The cannoli dough was tough to work with.  We ended up using a pasta machine to roll out the dough thin enough, but then it wasn't wide enough to get a large circle out of it.  So we ended up with only 3 to 3-1/2 inch circles.  Basically – tiny tiny cannoli.  Leave it to me to make even cannoli  in miniature size.  We could have made a bunch of them, but again, we were rushed for time.  We put the tiny dough circles around the forms and fried away.  They cooked extremely quickly at the suggested temperature and blistered only a tiny bit.
The filling was more of a success.  It tasted delicious and was easy to pipe into the shells.  For me, the hint of orange zest really made the difference.  We garnished the ends with simple chopped pistachios.  The cannoli tasted delicious, but I'm not sure how often we'll be making them.  Certainly they are a time commitment and honestly, just not my favorite.  I usually don't go for creamy fillings… or crunchy for that matter.  But I'm glad to have them in my arsenal.
For our first challenge I thought it was a lot of fun. We can't wait for the next one!