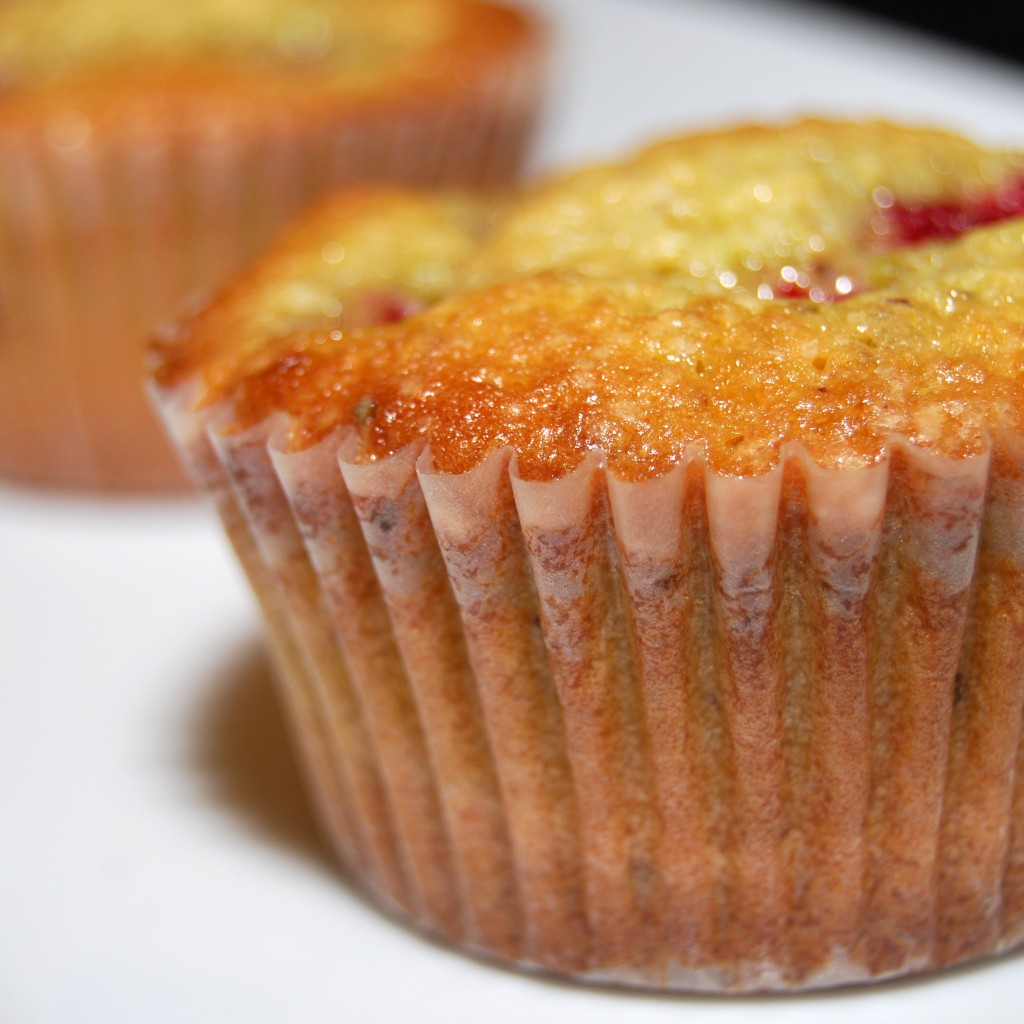 Another raspberry-pistachio baking project.  This time, raspberries and pistachios come together in a yummy cupcake (or teacake).  These were very similar in taste and process to the buckles we tried before. You gotta love recipes that only use a food processor.  It does all the work and you just spoon the batter into the muffin tins. Drop raspberries on top – simple.  I think the hardest part was shelling all the pistachios.  These were delicious warm and room temperature, but I favored them straight from the oven. Plus, they're simple to transport because they have no frosting.  Easy batter, raspberries, easy storage – I couldn't ask for anything more.
We didn't buy slivered pistachios and I was too lazy to shell anymore for chopping.  Thus, the teacakes are not as cute as they could be.  But I love the look of the raspberries peeking through the top.
Raspberry Pistachio Teacakes
(adapted from Martha Stewart Cupcakes)
1 cup whole unsalted, shelled pistachios
1/4 cup slivered or chopped pistachios (optional)
1-1/2 cups sugar
1 tsp salt
1/2 cup unsalted butter, room temperature
2 tsp vanilla extract
4 eggs
1 cup all-purpose flour
2 cups fresh raspberries
Preheat oven to 375 degrees.  Line 15 muffin tins with paper liners.  In a food processor, process whole pistachios, sugar and salt until finely ground.  Add in butter, vanilla and eggs.  Process until smooth. Pulse in flour until combined.  Spoon batter among the muffin tins (filled about halfway).  Sprinkle with raspberries (about 4-5 for each).  Top with slivered or chopped pistachios if desired.  Bake for about 28 minutes or until firm.