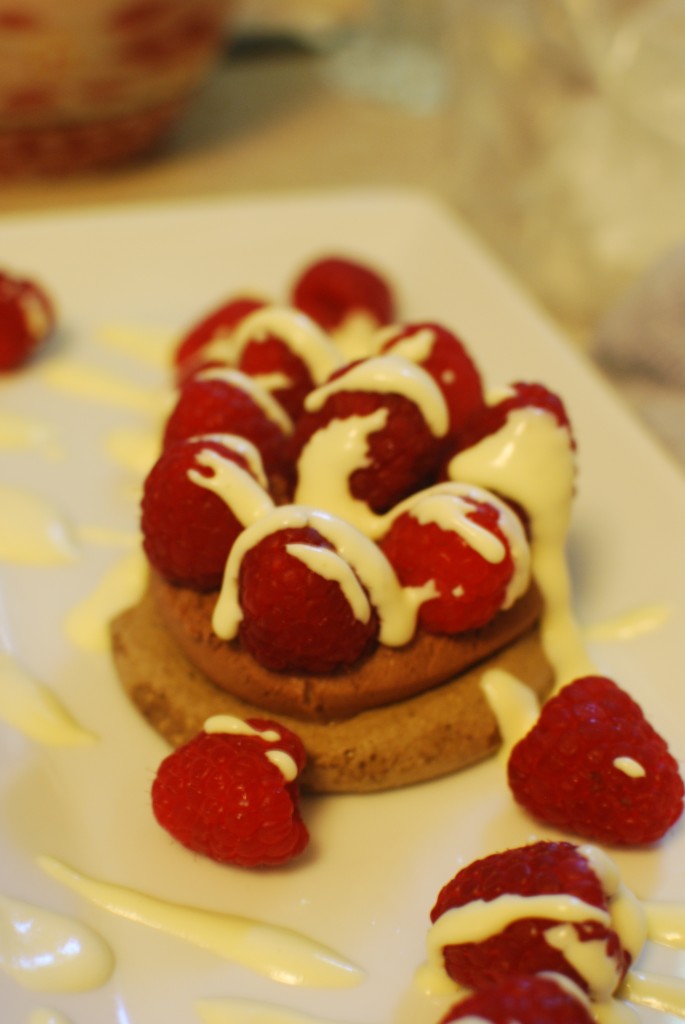 I'm gonna have to keep this one short.  Moving, not so great for the baking and blog posting.  The June 2010 Daring Bakers' challenge was hosted by Dawn of Doable and Delicious. Dawn challenged the Daring Bakers' to make Chocolate Pavlovas and Chocolate Mascarpone Mousse. The challenge recipe is based on a recipe from the book Chocolate Epiphany by Francois Payard
We actually made this dessert two days before completely moving out of our apartment and starting our road trip across the country from upstate New York to San Diego (via Polson, MT, Seattle, WA and Portland, OR).  Then of course I realized that on posting day we were going to be on the road somewhere between Montana and Seattle.  Oops.
Anyway, the whole dessert turned out delicious.  I have to admit that pavlovas aren't really my favorite in general, but the mousse and cream were so yummy.  I'm sure I'll be making at least those two components again.  And of course they were easy enough for me to whip up in a half packed up kitchen.