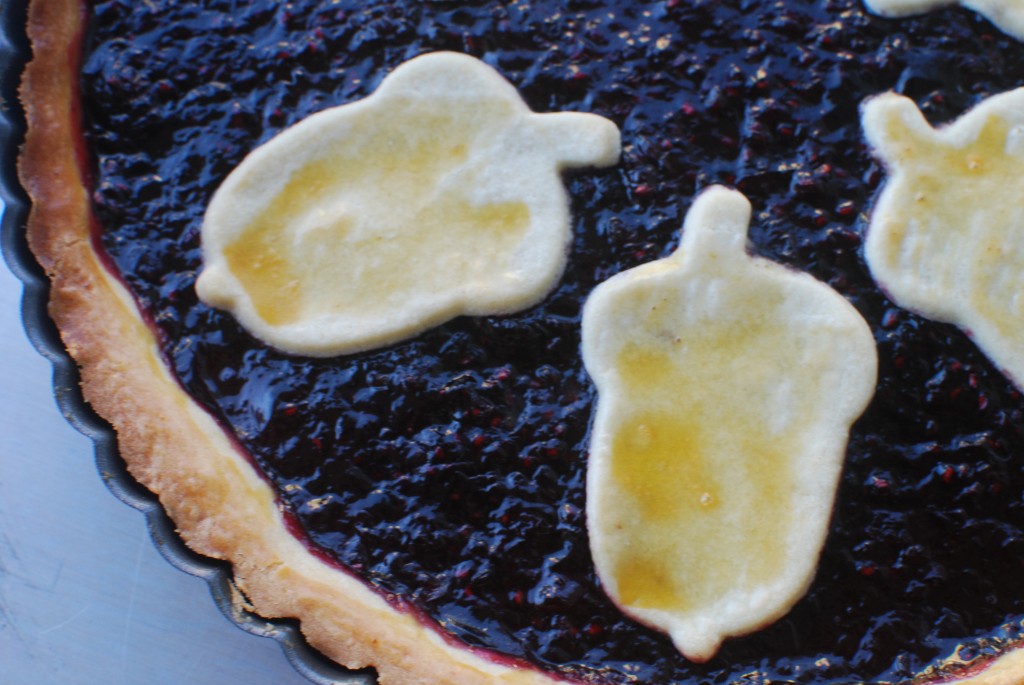 So… I remembered I hadn't posted yet while backpacking off thanksgiving dinner.  So we're little late this month.  The 2010 November Daring Bakers' challenge was hosted by Simona of briciole. She chose to challenge Daring Bakers' to make pasta frolla for a crostata. She used her own experience as a source, as well as information from Pellegrino Artusi's Science in the Kitchen and the Art of Eating Well.
I had actually forgotten about this month's challenge until Tuesday of this week.  So I decided to add crostata to the list of things I'd be making for Thanksgiving this year.  Probably not the smartest idea of had, I'll admit.  But all turned out okay – all dishes were finished and the crostata turned out great.  We decided to make the jam version since we happened to have received a large jar of homemade jam just a few days before.  Good jam = good crostata apparently!  We served it with a maple whipped cream (1 cup cream + 2 Tbsp maple syrup) as part of the dessert spread.
Hope everyone had a fantastic holiday!  As always, the recipe can be found on Daring Kitchen.