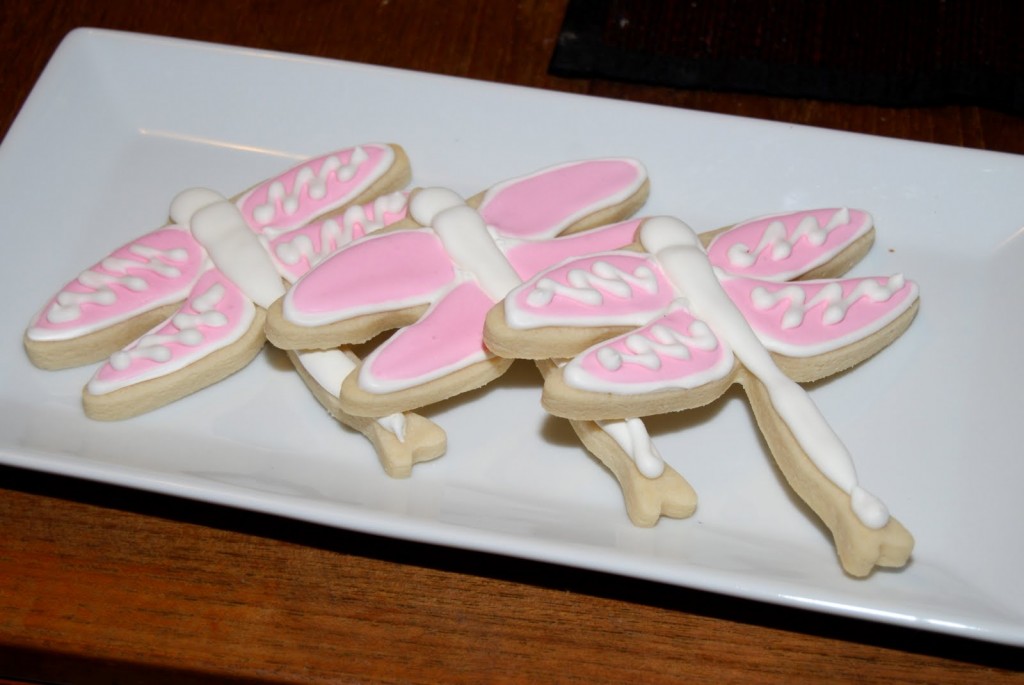 It's been a long time since I made frosted sugar cookies and boy can you tell! Apparently I need to get back in the habit of making these cookies rather than snickerdoodles, chocolate chip and oatmeal. They really aren't much harder or longer to make except for the waiting time while the dough re-chills before rolling out. I made dragonflies and acorns (not that they look like acorns…)
The dragonflies I frosted with royal icing. Simple and quick. But as you can tell, I really need to practice my piping!
For the acorns I made chocolate, vanilla and a set of marbled cookies. Plain marbled on the left, bailey's buttercream frosting in the middle, and royal icing on the right.